Civil construction is responsible for the majority of structures that we use that aren't being owned by the private sector. The civil construction field covers some, if not all, of the most important building projects in our countries and in the world.
Civil construction projects often go over budget and are not finished on schedule because of the highly complex nature of their logistics. Many civil construction projects encounter these kinds of problems because of the complexity of designing and building a massively essential public infrastructure with a lot of involved stakeholders.
This article will tackle the basics of civil construction and everything you need to know to get started.
Civil Construction Definition
Civil construction is the construction of infrastructure that has anything to do with water, earth, or transport. It is a branch of Civil Engineering that is involved in the maintenance, design, and construction of public infrastructures. The civil construction industry is comprised of the professionals, businesses, and companies involved in the entire process of making our infrastructure.
Civil construction companies do more than just build civil infrastructure. They're also knowledgeable in handling natural and existing structures like water reservoirs and mountain ridges, aside from the other areas with human-made infrastructure. Contractors bidding on civil projects should know about public impact, legal regulations, and so much more in order to understand the effects and the impact of any given request for a project.
Civil Engineers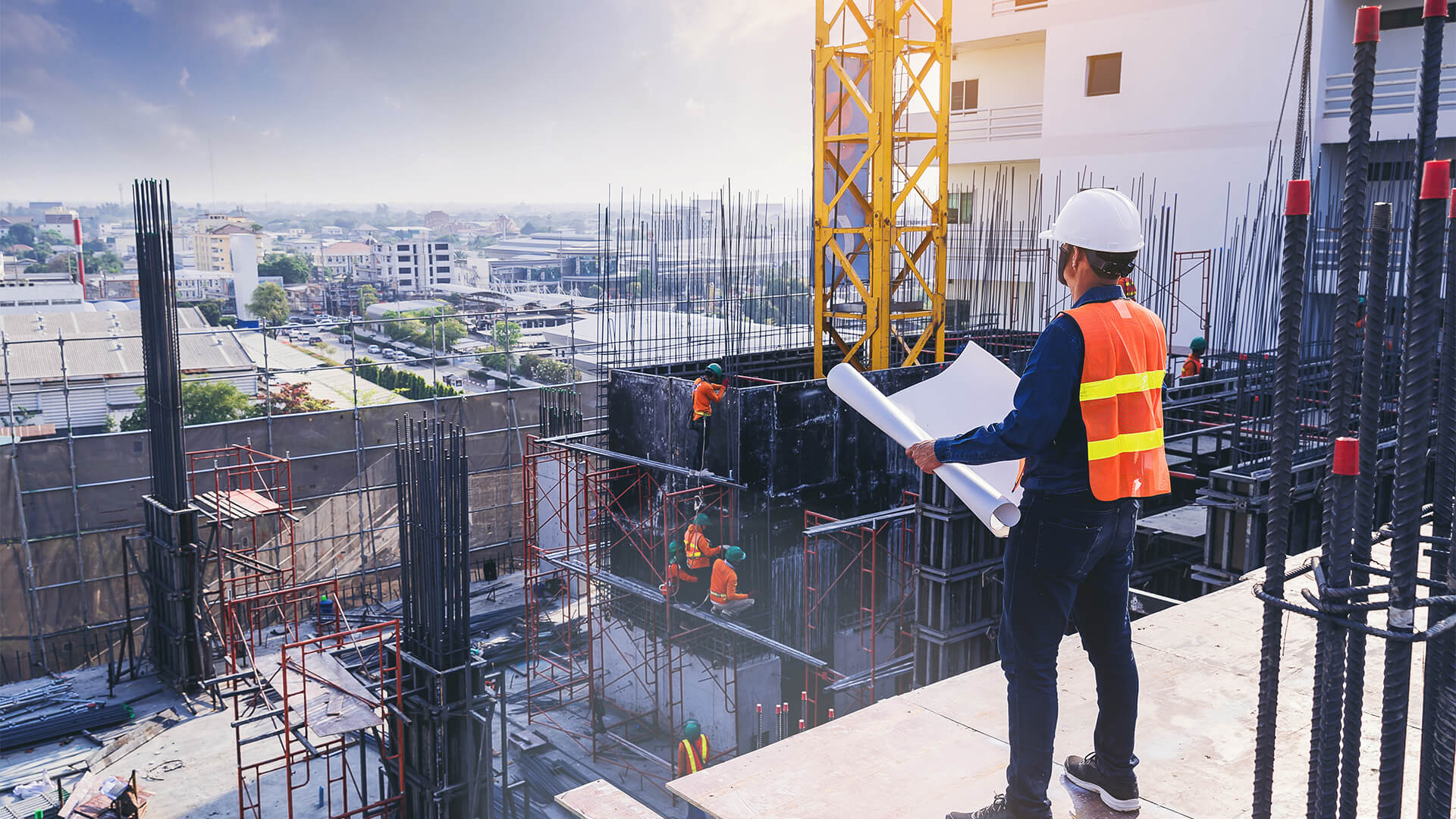 Civil engineers are the professionals in charge of managing construction projects. They are responsible for planning the project, creating the design, and testing the structures before they are ready to be publicly opened and used by the public.
Civil engineers need to think about how the construction of the project will affect its environment. They have to make sure that they produce an economical, safe, sustainable, and environmentally stable structure for every project they undertake.
There are also civil engineering consultants who plan, design, and inspect the construction work of various civil projects. Oversee design and construction aspects of assigned civil projects.
Civil engineers are also required to handle or oversee some activities related to site preparation, and evaluate and keep an eye on the projects. They are mainly responsible for ensuring the quality of materials and project structures.
Civil Construction Works and Projects
Civil Construction involves anything that will make the lives of people easier.
Common civil construction work includes:
Presenting the contracts and hiring contractors
Making cost estimates and contracts
Following the guidelines formed by the government when preparing, making, and preserving infrastructure
Establish a working relationship with governments, clients, and other fellow professionals
Reviewing, evaluating, and examining the land and building sites appropriate for the possible construction of infrastructure
Supervising the construction of the infrastructure to ensure it follows the plan
Basic civil construction often involves public structures, but the heavy civil sector takes to design and construction to another level. Some of the most common projects handled by the heavy civil sector include:
Bridges, from simple roadway crossings to massive bridges that bridge two states or islands together
Roadways ranging from residential streets to complex overpasses and tunnels that go under mountains
Airports, seaports, and other major transportation centers
City canals that go deep under the city and help mitigate floods
Dams that reserve water and power generating water forms
Civil Construction Can Improve Infrastructures
Many of the country's infrastructure projects are full of unexpected problems and challenges, incurring significant expenses and delaying schedules. But these issues impact more than just the infrastructure's projects. Delays in repairing and building infrastructure not only set the companies back financially with all the costs and expenses, but it also affects the taxpayers and citizens who use these features every day.
Have you ever experienced those annoying potholes, closed roads, and overcrowded airports? It hassles taxpayers and it hassles citizens who use these facilities and infrastructures and wastes valuable time that they could have used to further our societies and economies. Poorly maintained roads, bridges, and overpasses can directly damage both vehicles and public transportation. Aging infrastructure affects everyone in a community.
Construction companies that can deliver new roadways, tunnels, bridges, and other infrastructure projects don't only benefit the company because of the profits, they also help improve the communities in which they're working in. Better and more beautiful infrastructures in communities attract more businesses because the area is suitable for making business, which means that there is more flow of money within the community, and that leads to a better economy within the community, and will eventually attract investors, which will eventually drive the need for more civil construction in the future. It's a win for everyone!
Conclusion
The civil construction industry will always be complex and will always present a lot of challenges to the contractors working within it. But as much as there are challenges and problems to face, there are just as many opportunities for growth and progress.
That's why it's important to advance your company's approach to technology so you can reduce your costs and finish your projects in a shorter amount of time because of better productivity and better efficiency. This will benefit not only your company but also the communities you're building for in the decades to come.
Call me Sandy, a writer, and blogger of LifeStyleConvo & UrbanHouses, who worked as a full-time content creator. A writer by day and reader by night.