Entertainment
6 Hollywood Celebrities with Heterochromia Iridis – The Stunning Eyes
Heterochromia Iridis? What's that? Hollywood artists are in their greatest fame now because of their charming beauty. And you can't deny how their eyes add influence to the people. Heterochromia Iridis is an eye condition that gives two different colors to the eyes. They can be noticeable in some cases, but a little subtle in other times. It is a difference in the coloration of the iris, a result relative excess or lack of melanin. Only few people have this eye condition and, in fact, artists in Hollywood
had made it on the popularity due to this explicit advantage. So who are those artists with Heterochromia Iridis?
Kate Bosworth
photo credit: http://superhairstyles.tk/
Kate became famous through her skills as an actress, model and singer. She starred in the television series Young Americans playing the role of Bella Banks. She was in Blue Crush in 2002 where she won three awards for her excellent performance. Kate was born on January 2, 1983 in Los Angeles. California. She will captivate your heart not only for her talents, but also for her charm, particularly her sparkling eyes.
Jane Seymour
photo credit: janeseymour.com
Who doesn't know her with her amazing role in James Bond film Live and Let Die in 1973? Include in that her Somewhere In Time (1980), and East of Eden (1981). Jane is living with her father who is an English Jew and whose roots are in Poland. You wouldn't believe it, but her mother was a prisoner of war during World War II. Jane had received her Saturn Award for Best Actress in her film Somewhere in Time, which was said to be her big break from earlier work. Though she is now in her 63rd year, she still amazed us with her glittering eyes.
Kiefer Sutherland
photo credit: atlantablackstar.com
Born on December 21, 1966, Kiefer is a well-known Canadian actor, film producer, and film director. His portrayal of Jack Bauer in Fox series 24 is probably his greatest achievement where he won an Emmy Award, a Golden Globe Award, two Screen Actors Guild Awards, and two Satellite Awards. He maybe is quite old, but his eyes still have the power to bring out the best emotion in his acting.
Demi Moore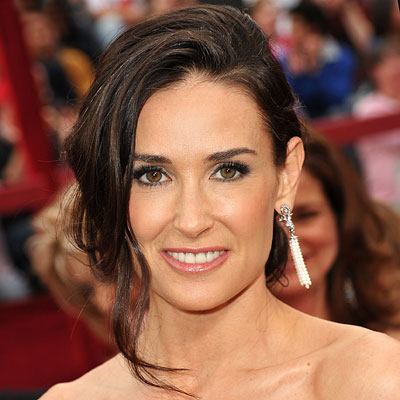 She has one of a kind beauty. As an American actress, filmmaker, former songwriter, and a model, Demi have pursued her acting career in despite of risk of dropping in high school. She gained her recognition from her outstanding performance in a soap opera entitled General Hospital in 1981. By starring in the film Ghost, Moore brought the Golden Globe nomination. She was born on November 11, 1962 in Roswell, New Mexico, U.S.
Henry Cavill
photo credit:henrycavill.org
Henry Cavill was born on the 5th May of 1983 in Saint Saviour, Jersey, Channel Islands. As a British actor, he became one of the most outstanding male artists who made it on the top in Hollywood. He became the Sexiest Man of 2013, and the Best Hero in his exceptional role in the film Man of Steel. His eyes will tell you why it is important to "surrender to mankind."
Michael Schwimer
You know Michael Schwimer as an American professional baseball relief pitcher on the Toronto Blue Jays. What you don't know is he also has Heterochromia Iridis. His irises are quite different in some circumstances. He was born in Fairfax, Virginia on February 19, 1986.
Do you also have Heterochromia Iridis?
Artists look cooler having these kinds of eyes. And they're quite rare. So what's your eye color? Get an eye check on Mississauga Eye doctors and let's see if you belong in one of these cool Hollywood celebrities.
Call me Sandy, a writer, and blogger of LifeStyleConvo & UrbanHouses, who worked as a full-time content creator. A writer by day and reader by night.